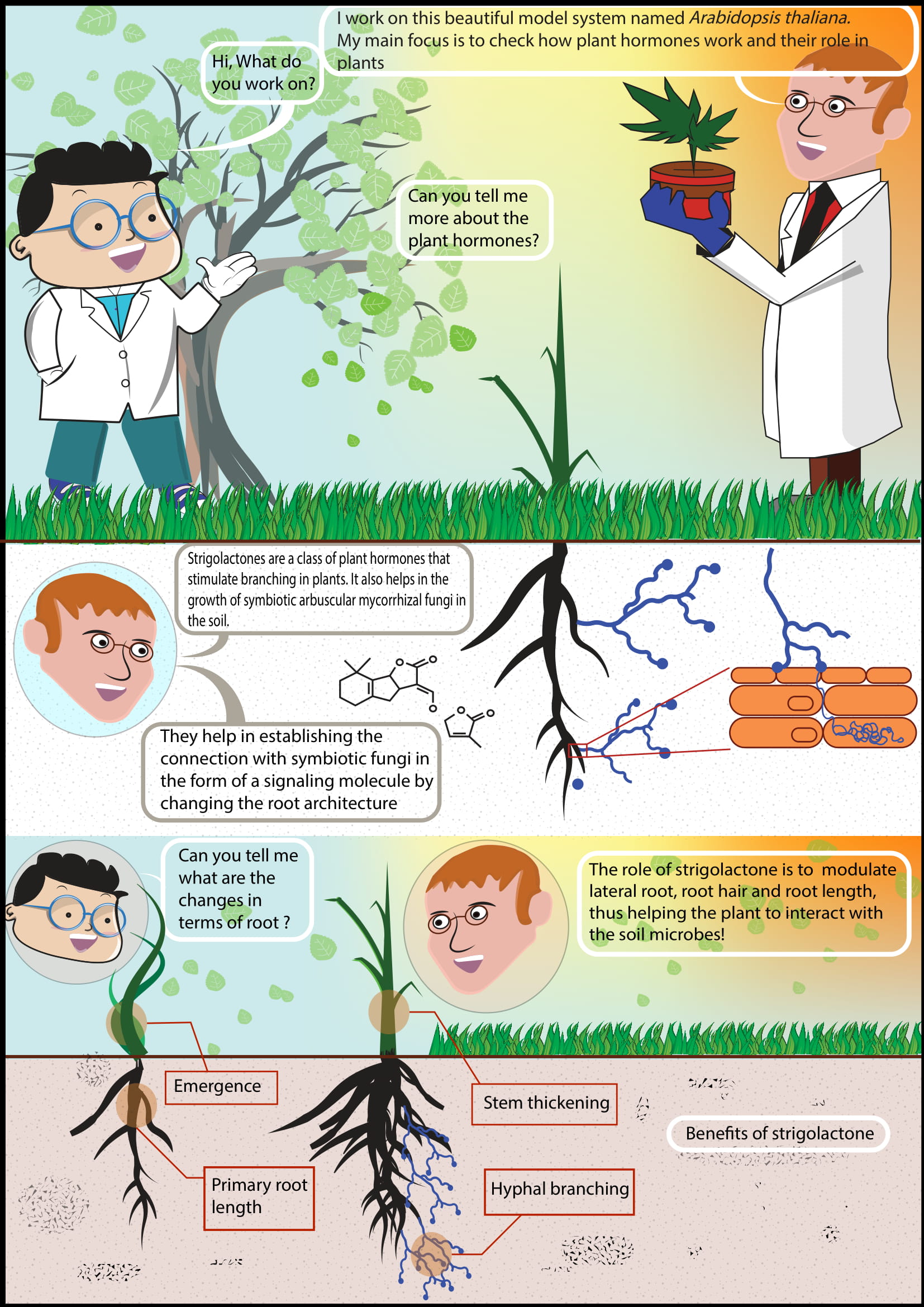 Laboratory of Dr. Tomasz Nodzynski (Dr. Sibu Simon)
Plants as sessile organisms must adapt to ever-changing environmental conditions. The adaptations to environmental cues are essential for plant survival and, consequently, for crop productivity.
The adaptation processes rely on sensing and transduction of environmental signals, integration of various forms of signals, and determination of the final response.
Plant hormones are implicated in multiple aspects of the regulation of plant development, growth, and responses to environmental cues.
Our work is focused on the systematic analysis of environmental and hormonal signaling in regulating plant growth and development, as well as adaptation to environmental cues.
Designed by Nandan Mysore Varadarajan
Dialogue writing: Nandan Mysore Varadarajan, Taraka Ramji Moturu, and Somsuvro Basu
​
Publication date: 23.01.2020