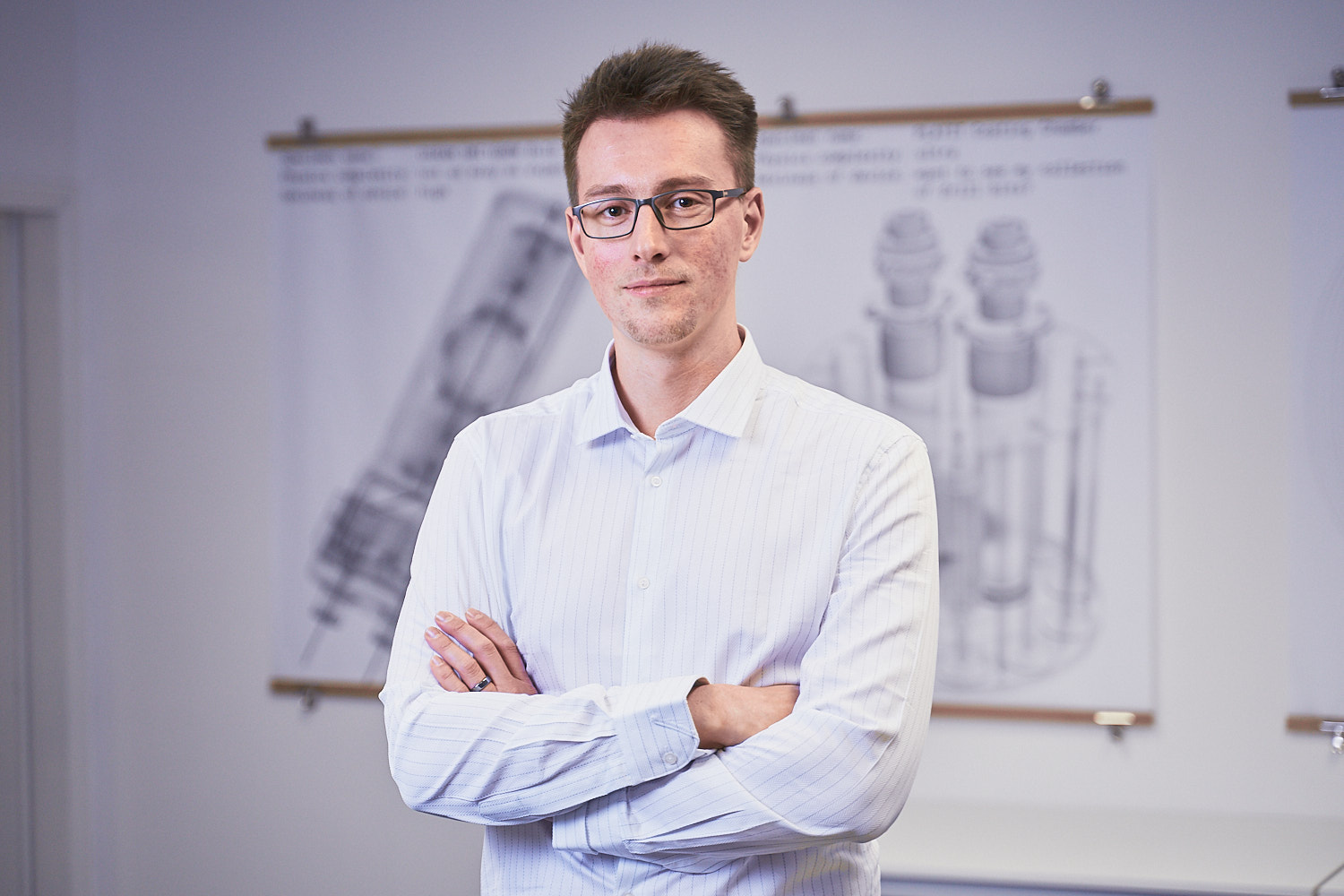 Can you tell us about your academic voyage?
It might sound a bit unexciting, in the sense that I did all my studies in Brno. I am born & raised in Masaryk University.
I did my bachelor's degree here in Physics. At that point, I joined Dr. Lenka Zajíčková's group at the Department of Physical Electronics of Masaryk University (later, the group moved to CEITEC-MU), and subsequently pursued my master's and doctoral research.
I worked with her on various nanotechnology-centered projects and then gradually moved to computer simulation. Thanks to Lenka's support, I got the opportunity to present my research in several scientific conferences already during my bachelor days.
During my PhD, I spent quite a bit of time abroad (Germany, the UK, Italy, and the Netherlands) for research. One of the most exciting aspects of my academic career was to organise conferences; one of them was the CEITEC PhD retreat. I was also lucky enough to chair a plasma science conference in the USA.
How did you take the leap to be an entrepreneur?
I cannot stress enough how supportive my supervisor was, and I repeat that being active at conferences played a big part in this transition. I got a broad overview of all the technologies, which apply to plasma science. I also met my first industrial contact during one of the events in my second year of PhD, and we are working closely since then.
During the final phase of the PhD, after a brainstorming session over a beer, the notion struck me: the simulations what I am doing in the lab, how about offering them to the industry?
That is how it all started; we formed the company in the third year of my PhD.
The first two years were rough! We were developing the company, the software, and only after the initial struggle, we went into serious business.
I should admit, I took many steps, which turned out to be wrong. As a result, I learned the essential lessons, which came in handy later.
What made you not choose the path to be a postdoctoral researcher?
First, there were personal reasons towards the end of my PhD, I met my wife here and wanted to stay in Brno, which constitutes 50% of my decision not to choose a postdoctoral researcher's path.
Additionally, I was already active in academia for six years and wanted to try something else.
Did your experience at CEITEC help you with your career progression? Which tools from your research days you are still using in your current position?
Many people helped me along with this transition.
Specifically and most importantly, Markus Dettenhofer, who is always very supportive and encourages students to think outside the box. In the early stages of my career, we met quite often, and I got valuable advice from him.
We did not transfer any of the intellectual property from the university or CEITEC to our company, PlasmaSolve.
We started developing the tools from scratch, but of course, the skills I learned in the field of computational or theoretical physics shaped my knowledge base.
Parallel to your studies, can you mention any activities that helped to build your career?
I was working as an external consultant for an American company during my PhD, which facilitated this career change.
Organising and attending scientific conferences gave me the big picture of the state-of-the-art in the field. If you want to start your company based on the science you have been doing in academia, I think this big picture is crucial.
In a nutshell, getting the industrial internship during my PhD and listening to conference talks, even those that were far away from my specialization, were most helpful.
Let us learn more about your company PlasmaSolve
We are a consulting company.
We do computational physics focusing on businesses that use plasma technologies.
Currently, we work on two segments; the larger of the pair is the plasma coating industry. It is a vast industry, and the companies we are working with are developing new materials, for example, protective coatings for various machining tools, and components in the aviation and automobile industry. These coatings help to increase the lifetime of those tools and components. Imagine a car engine; it suffers from a lot of mechanical stress, and those coatings enhance their longevity.
We are helping companies to design material processes by providing our knowledge and understanding of physics.
The second segment, which is comparatively smaller – but far cooler, is electric propulsion – alternative ion-engines for satellites. Instead of oxidizing fuel, they create plasma that ionizes the gas and provides acceleration to the satellite. This process will not help the satellite to reach the orbit but it can be useful for making in-orbit transitions, space debris removal or even interplanetary missions (like the ongoing Bepi-Colombo mission to Mercury). We work with firms that are developing these ion-thrusters and ion-engines.
The market segments might look heterogeneous, but the science behind these is quite similar.
We are a team of five; four of us are handling the technical aspects behind all of the projects. To grow, we are also training younger people (currently three interns and one master's student).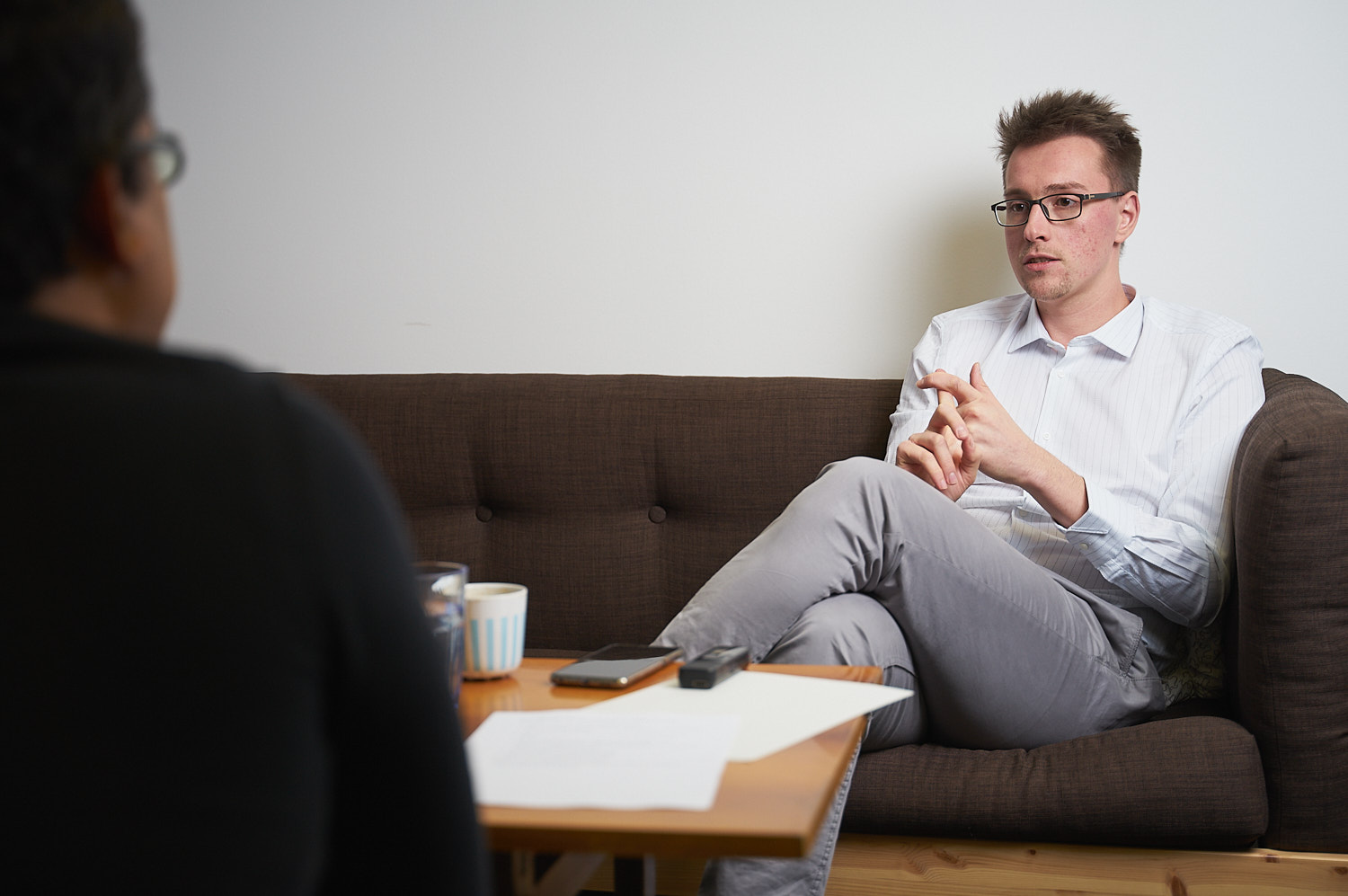 Are you cooperating with academia?
Yes, we do quite a lot! We collaborate with Masaryk University, who can help us validate our theoretical models with their expertise using real-life data.
I am still employed part-time at Masaryk University, offering some teaching activities and supervising a few students.
It is an excellent opportunity because, so far, collaborating with academia is smooth-sailing. We have quite a few exciting topics for diploma theses, where students can quickly get in touch with industrial partners already during their Masters or PhD, which gives them enough chance to understand not only the science, but also the practicality of working in an industrial environment.
Given a utopic scenario, you received an unlimited resource. How will you use it?
We have seen a few hurdles in the journey of PlasmaSolve, and one of the takeaways we learned is that resources do not automatically mean success.
If I had unlimited or very large resources, I would probably put them into a savings account or in some safe investment portfolio, and think for few more years until I know what I want to spend it on ultimately.
If you had asked me this question three years ago, I would have probably said, that I would start my company building the best ion engines ever. However, after seeing the way industry works, I learned to be more conservative.
"This is the reason why PlasmaSolve never applied for venture capital
or external investments because we never felt that
we would know what to do with a big lump sum of money.
We want to take things slow and grow gradually"
How do you see PlasmaSolve in 10 years?
We would like it to grow in terms of the number of personnel and still function as a consulting company.
Attracting talented physicists and engineers is a priority. We want to continue working in the already-mentioned two segments.
Although the materials are not so perceptible for the public, however, environmentally, and thinking of scientific advancement, society will benefit down the road. The ion engine itself could create the next frontier.
As a subsequent step, we wish to develop customer software. We are one of the two or three entities worldwide that can offer plasma-simulation on the industrial scale.
Seeing the novelty and sophistication of the service, it is a challenging task, but we are confident that in 5-10 years, we will be able to release the first version of a user-friendly simulation software for plasma engineers.
When you step out of the office, how do you revitalize yourself?
My wife and I love to hike in nature.
Whenever it is possible, we run away to the woods or the hills. With my current workload, that is about it! We have our weekends to treat ourselves.
How would you advise PhD students who would like to be in your shoes?
If you want to be an entrepreneur, get up close and personal with the industry as soon as possible.
Which means, going for an industrial internship, or attending industrial conferences to build your network.
Talk to the people, and learn what challenges they are facing. When you know the challenges and have the potential to solve those, you are good to go for the leap.
It will always be beneficial to start this process during your PhD, when you still have the support to learn about the market segments that can benefit from your scientific expertise.
If you start testing the waters after your PhD, you will not have the safety net behind you. However, I do not want to mean that you should not focus on your PhD; try to give a few hours a week and keep churning the brain.
Interviewed by Somsuvro Basu
Photography by Emil Gallík
​Publication date: 23.01.2020