Irena Rektorová is a neurologist, with years of experiences studying the brains of patients with neurodegenerative diseases, and is the Applied Neuroscience Research Group Leader at CEITEC-MU, and professor at the Faculty of Medicine in the Masaryk University. For a change of scenario, she shares her experiences both in and outside of the field of neuroscience.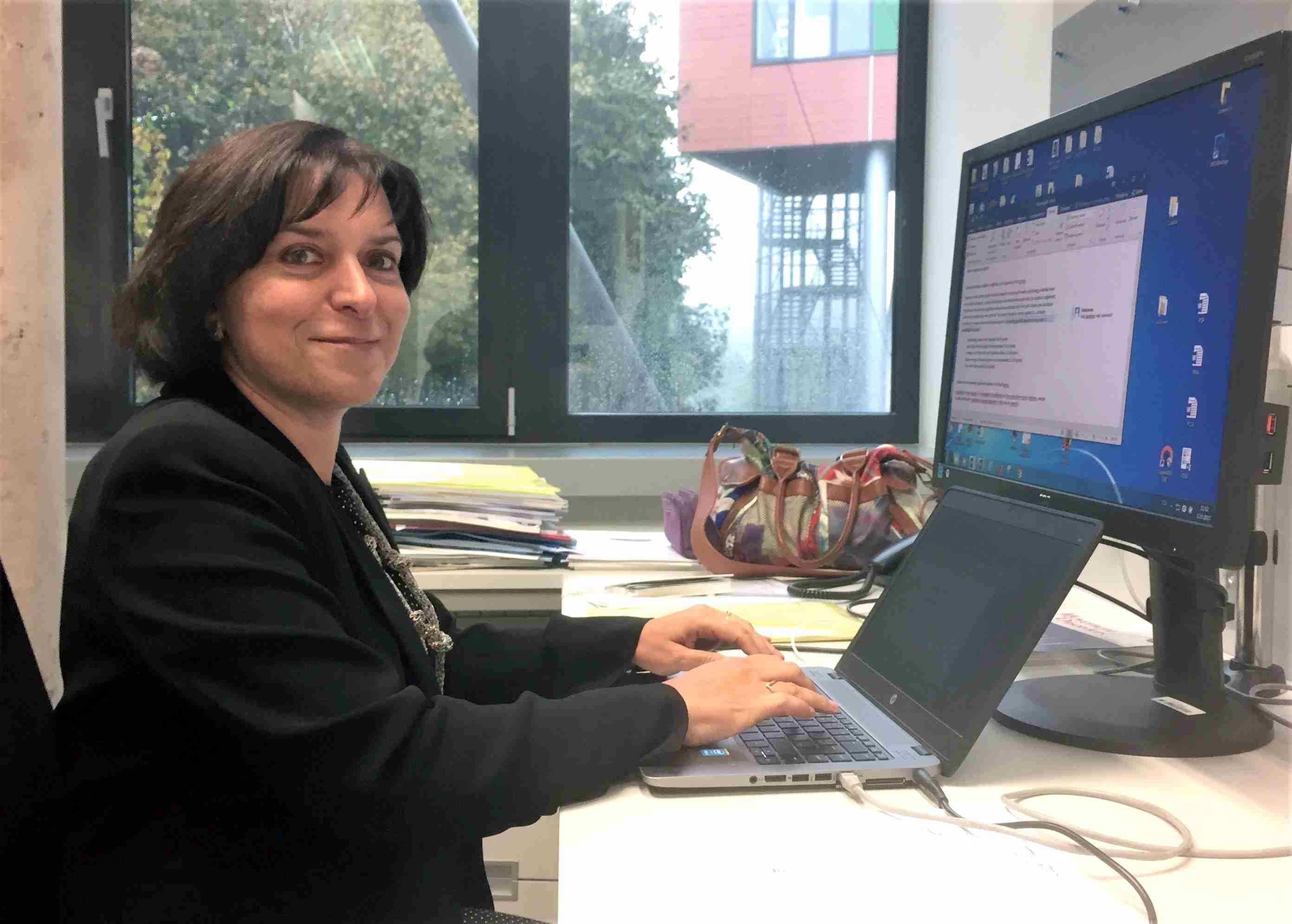 How did you discover your passion for neuroscience?
When I was a girl, my dream was to become a pianist! However, after grammar school, my best friend went to medical school. I asked myself, "why don't I try that?", and that was how I ended up being a medical student. But even then, I was still considering becoming a veterinary doctor or studying chemistry. Nonetheless, my interest quickly moved to humans. I am very much interested in neurology, cognitive neuroscience, and the cognitive aspects of neurodegenerative brain diseases, as the brain is at the core of the human identity.
After finishing medical school at the Charles University in Prague, I joined a team specialised in movement disorders at the department of neurology in the university hospital where I studied. That was my gateway to both neurology and neuroscience. After marrying my husband, I moved to Brno and joined his movement disorders team in the First Department of Neurology at St. Anne's University Hospital. Here I started working as an assistant professor at the Faculty of Medicine, Masaryk University. Several years later, I became the Head of the Centre for Cognitive Impairment and then of the Movement Disorders Centre of the same neurological department. Through clinical practice, I became more and more involved in clinical research. By putting together clinical work and clinical research, I found my perfect combination. Since 2011, I have been engaged in CEITEC's Neuroscience Programme as the Head of Applied Neuroscience Research Group.
You have done some impressive work in your recent and previous projects. Can you describe some of them to us?
Some of my first research here at CEITEC-MU was in 2015 when our core facility was built. It was a JPND (The EU Joint Programme – Neurodegenerative Disease Research) project, which focused on early imaging and genetic markers of Alzheimer's disease and Parkinson's disease, as well as on monitoring the progression of the diseases.
From there, we extended to many different projects, one of which is a Horizon 2020 project called the Novel Network-Based Approaches for Studying Cognitive Dysfunction in Behavioural Neurology (CoBeN). Through collaborations with the University of Arizona and the University of Szeged, it focuses on language and speech functions in neurodegenerative diseases, mainly Alzheimer's and Parkinson's.

Another H2020 project is through Innovative Medicines Initiative (IMI), in which my team uses functional imaging and other magnetic resonance imaging (MRI) methods to explore neural underpinnings of the brain function changes in Parkinson's patients induced by a nicotinic agonist drug.
There are also various Czech projects supported by the Agency of Health Research in some of which we collaborate with the Brno University of Technology. For instance, we focus on the acoustic analysis of voice and speech of Parkinson's disease patients, as sometimes these patients' poor communication is due to the impaired motor speech, such as imprecise articulation and decreased voice volume and melody.

Acoustic analysis helps to objectively evaluate motor speech changes. We developed a distinct noninvasive stimulation protocol (stimulating the brain without surgeries), that improves communication of patients with Parkinson's disease. . We apply repetitive transcranial magnetic stimulation (rTMS) with a small coil placed over the scalp. This method uses a rapidly changing magnetic field to induce currents in the brain and stimulate targeted brain structures.
In a recently submitted European project, we hope to boost working memory in healthy seniors and in patients with mild cognitive impairment (MCI). We plan to entrain oscillatory activity in brain areas engaged in working memory performance with another noninvasive brain stimulation technique- transcranial alternative current stimulation. We will also study the changes in the brain through functional magnetic resonance imaging (fMRI) and electroencephaloghaphy (EEG), both are measuring methods for brain activity. This is indeed a fascinating area of research.
Lastly, an upcoming project to be started in May this year focuses on the prodromal stages of Lewy body diseases (the second most common causes of dementia after Alzheimer's disease). We want to identify those at high risk and those with the disease pathology, albeit yet without core clinical symptoms. This is crucial since we still lack reliable neuroimaging markers that would be able to visualize the disease pathology and thus identify early disease stages. This is urgently needed for testing new drugs.
Why is it that with numerous brain research, we still know so little about the mechanisms of brain and neurodegenerative diseases?
The truth is, despite the mountains of research, we still don't know the causes of these diseases. The brain works in a complex way. The pathological state of the brain when the diseases start is only partially known; the cause is still not discovered. Many risk factors (age, diet, lifestyle, etc.) are studied and can be modified to reduce the risks. If we can know the triggers of the diseases, treatments will be so much easier.


Treatment research has also been going on for years. Now, we are on the crossroad where biological treatment based on antibodies might be possible. Therefore, I think scientists are facing an exciting period with foreseeable new advances in the field of neurodegenerative diseases.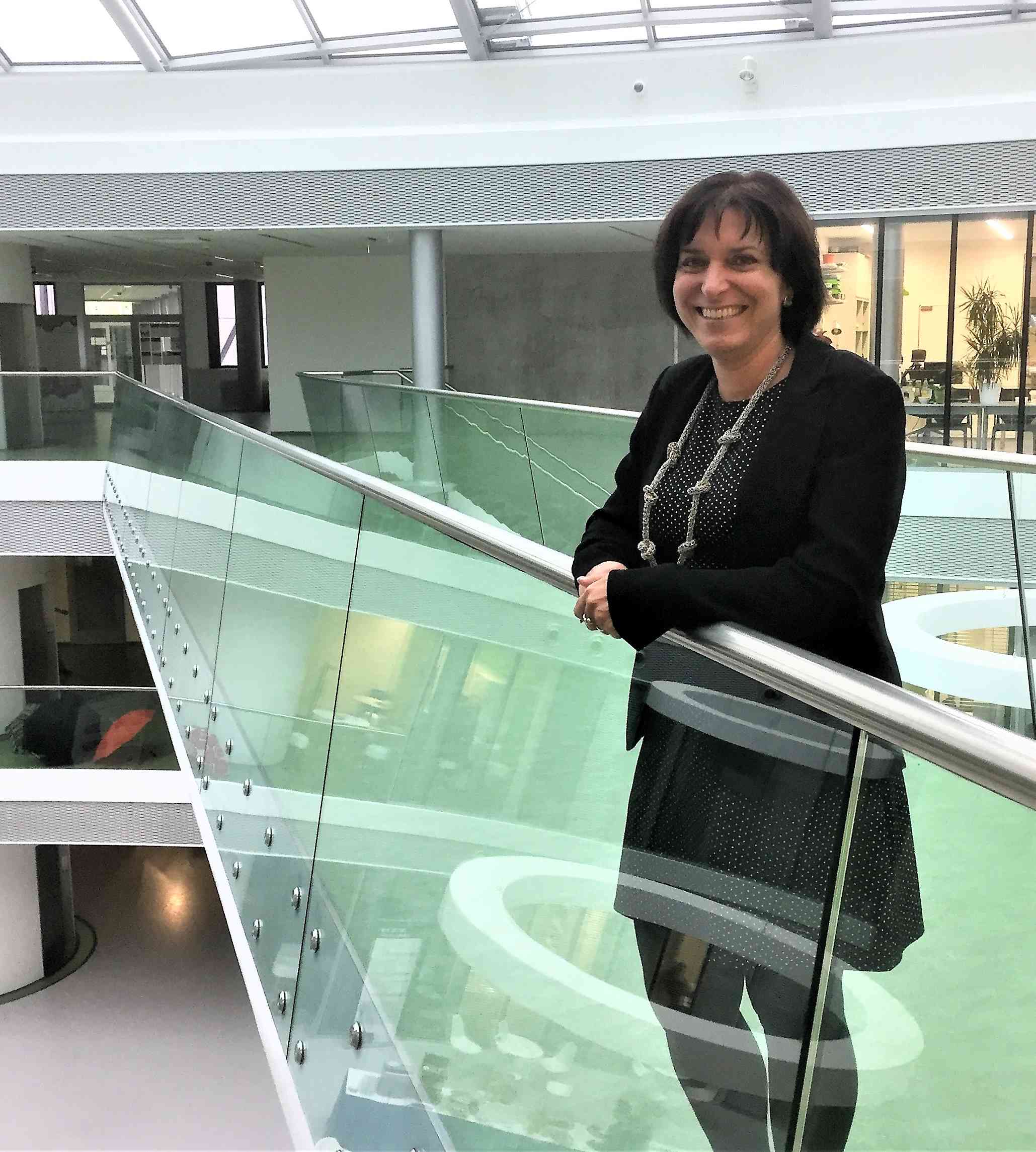 You studied the influence of dancing on cognitive functions in seniors. Can you elaborate on the study and the finding? Also, what research direction would you like to take from there?
With the Faculty of Sports Studies, we designed a specific intensive dancing exercise intervention which lasted half a year. We wanted to see if dancing exercise can improve cognitive functions in old age. Compared to those who did not exercise, dancing participants showed not only improvement of executive functions (dictating actions to achieve goals) and attention, which are crucial in daily life, but also increase in cortical thickness in various brain areas, such as those involved in learning of new skills.
This means that even in older age, enhancements of the brain functions, volume and connectivity through specific interventions are still possible. This is very promising for healthy seniors and particularly for patients with MCI and early Alzheimer's disease. Our colleagues from the Faculty of Sports Studies published a brochure with videos explaining the individual lessons and how to improve physical fitness and make the dancing exercise an enjoyable regular activity. From this point on, more research can be done to find out whether dancing intervention may delay dementia conversion from MCI stages.
During your work, you probably met some caregivers of patients with neurodegenerative illnesses. Is there some advice to the caregivers to help them go through the hardships with their patients?
Of course! When I see patients in my outpatient clinic, I always want to talk with the caregivers, as the patients sometimes lack the insight and the objective medical history.

Through these discussions, I found out that it is extremely difficult to live with someone with neurodegenerative illnesses, especially those that eventually lead to dementia. For example, patients with Alzheimer's disease tend to repeat questions frequently, caregivers must be very patient, which can be a mental strain on them. Sometimes caregivers become depressed, as they lack the time for contact with the external world.
To these caregivers suffering a hard time, I sincerely suggest them to get help, as it is nearly impossible to live with a patient without the support of family, friends and community. A caregiver ought not to be ashamed to ask for help, as it concerns his or her mental wellbeing, which in turn affects the patient.
One resource is the Czech Alzheimer Society (ČALS), which has a branch in Brno. Another helpful organization is the Czech Parkinson's Disease Society (Společnost Parkinson) with a Brno branch. For younger Parkinson patients, I suggest Parkinson-Help. These organizations are always there to provide tips and assistance.
During your research, is there any biological marker of neurodegenerative diseases that you are surprised to discover?
Through diffusion MRI (an imaging method that evaluates the brain microstructure by assessing the diffusion of water molecules), my research group found one translational biomarker from animal models of Parkinson's disease.

When the human brain shows certain pathological signs of Parkinson's disease (alpha-synuclein aggregation, microglial activation and iron deposition in the brain), diffusion of water molecules decreases when compared to that of a healthy brain. Later on, with the loss of brain cells, the diffusion of water molecules increases since the water has fewer obstacles to overcome.

We described changes of diffusion kurtosis imaging (DKI) in three different animal models of Parkinson's disease and identified underlying brain pathology. DKI is a novel, more complex and precise method compared to conventional diffusion MRI techniques.
My research group will soon submit a paper regarding the DKI results in human Parkinson's disease with and without MCI, which very much resembles the results found in the animal models. This biomarker can certainly help with the diagnosis of various cognitive subtypes of the disease. We will now explore whether this biomarker is also suitable for tracking the disease progression.
What is the most unforgettable experience you have had working in the field of neuroscience?
There is not a specific thing I can remember right off the bat- as every single finding is new and memorable for me! To me, my team of neuroscientists is incredibly inspiring: they always come up with novel ideas which rejuvenate my passion. Also, with non-invasive stimulation techniques, it is always thrilling to be able to see the enhancements in cognitive and behavioural functions.
You have a busy schedule. How do you manage work-life balance? Do you have hobbies or activities to relax?
My husband serves as a reminder for me to relax, as he does not like me to work on the weekends! Since my husband is also a professor of neurology and a neuroscientist, we can always enjoy a good discussion with each other, neuroscience-related or not. I enjoy spending times with my family. My daughter is a sweetheart- she loves playing the piano, and she also entered medical school to follow her parents' path.
My family and I are sports lovers: running, playing tennis, skiing, etc. Travelling is also a shared passion of ours- Africa is our weak spot. We like to explore diverse lifestyles and watch animals in countries such as Kenya and Ghana.

During work, my research team consists of young people of various backgrounds and personalities; they are very enthusiastic and full of energy which is something I find helps me de-stress and enjoy the moment. I like mentoring and working with my team.
Having been nominated for the "Woman of Czechia" in the past, how do you feel about the climate in the field of neuroscience and science in general for aspiring women?
I think many women study in medical school nowadays. In fact, my research group was comprised of mostly women in the beginning! I think the difficulty lays in obtaining a leading position in this testosterone-driven world led mainly by men. Women have many wonderful qualities, and one thing that would serve us is to communicate our beneficial traits better.
It can be challenging to combine family life with research and clinical activities, so choosing the right partner who puts into equal effort is very important! A good mentor and research team also play a huge role.

As a mentor myself, I have lost some women neuroscientists, as they lost interest after having children. That is a personal choice- living in the Czech Republic, I think women and men enjoy equal freedom and opportunities, though there is always space for improvement, of course!
Interviewed by Sophia Man
Publication date: 30.04.2020
Publication date: 30.04.2020