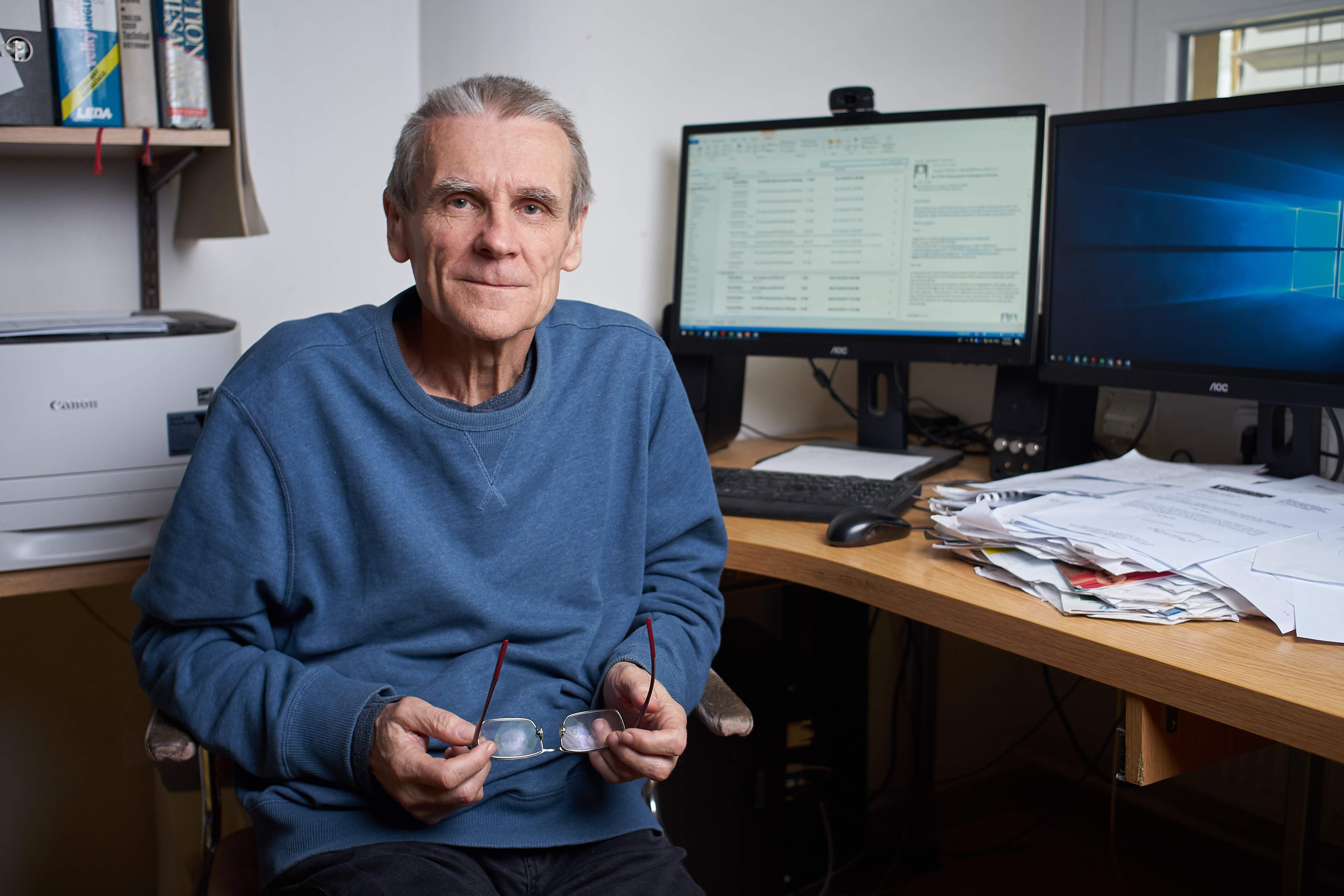 Please tell us about your academic journey, are you originally from Brno?
No, I am from the village Doubravniík in the Bohemian-Moravian Highlands. However, I spent more than half of my life in Brno. My son always corrects me when I claim I am not from Brno!
I attended the grammar school at Tišnov and then I pursued my studies in Physics at the Faculty of Science of the Masaryk University (back then it was known as Jan Evangelista Purkyně University).
Along this remarkable journey, you have unravelled exciting scientific mysteries! But what is your most favourite discovery?
It is hard to say! At the beginning of my career, there was a shortage of money in research, so we had to spend a lot of time developing our own equipment. From the scientific point of view, it had meager productivity, but that minutely shaped our understanding about the functionality of the equipment.
We have tried to pass on the knowledge to students at the Faculty of Engineering and Nanotechnology of Brno University of Technology (BUT) through diploma theses and created applied physicists who know the science behind the machines and how to build them.
Later on, when CEITEC was founded, the acquired knowledge helped us to select and build the right instruments for our core facility. I am proud of developing the HV apparatus with two Kaufman ion beam sources, a device equipped to answer many questions in the material science field. Secondly, the methods we coined to study the fabrication of the nanostructures and measuring their optical and magnetic properties are highly satisfactory as a material scientist.
As an important milestone, we recently received the future emerging technology grant (PETER project, under Horizon 2020), where we could combine our knowledge of instrument designing and their applications.
Could you elaborate a little more about the PETER project?
It is a combination of a traditional discipline called Electron paramagnetic resonance (EPR) and our time-honored knowledge in plasmonics and the ability to design equipment like scanning probe microscopes.
EPR is a perfect technique to study surface characteristics of materials, but itself is not suitable for imaging. But, combining the three technologies, we can image a whole molecule or the entire surface of a material by connecting the acquired chemical information from many points across the structure. By this efficient technological blend, we could achieve 1000 times better resolution compared to traditional EPR.
We had recently celebrated the 100 years of Czech science. Do you like this idea of demarcating science just to 100 years?
No, I do not consider this to be true! Of course, the foundation of the Republic has touched 100 years. However, we cannot delineate that to be 100 years of Science, as science is a process, which goes beyond this timeframe.
You have seen the birth of CEITEC; how can this research consortium change the future of Czech Science?
The central aim of building this consortium was to bridge the gap between institutions. Upon the establishment of the consortium, we started to know each other; although it is not ideal yet, we had strengthened our relationship with other partner institutes, which helped us to initiate several research programs and the state-of-the-art CEITEC Nano core-facility.
It has opened doors to study sophisticated areas of nanostructures, and establish cooperation with industry. The other benefits like scientific attractiveness to potential foreign collaborations and high-impact publications and patents are secondary, which are cumulative.
Brno is a science hub, not only in the Czech Republic but also in the Central European region. How do you see the future?
We need to stick together, CEITEC is coexisting and we should keep maintaining that! We have connected the power forces, to achieve something exceptional for the Czech Republic; which is a big asset and we should keep it running. ​
In the initial stages, many had raised questions about the advantages of this consortium, but now they have changed their view. However, we still have to achieve a lot, but our success-trajectory is not bad at all.
The only dilemma is the termination of the national sustainability program in 2020, which will make us more financially dependent on other projects and grants, a situation analogous to winning a lottery. This scenario is not beneficial for sustaining an institute having visionary expertise. If you lack proper financial security, we could be easily diverted from our journey, which is a big question mark for the future.
What is your view on the broader dissemination of science to society?
In the beginning, we were a little bit skeptical about it, but now we are doing it routinely. I like that the broader dissemination of scientific outcome has become mandatory in the EU-funded projects.
At the end of the day, we scientists do not want to get isolated. When it is done in a reasonable way, we are always ready to lend a hand. As an example, during the Science Party Brno, citizens could come close to science and I enjoyed being there. Moreover, the magazine (CEITEC Connect) you are running is also a nice way to disseminate science. The younger generation is learning and they are well equipped to publicize science to a wider audience.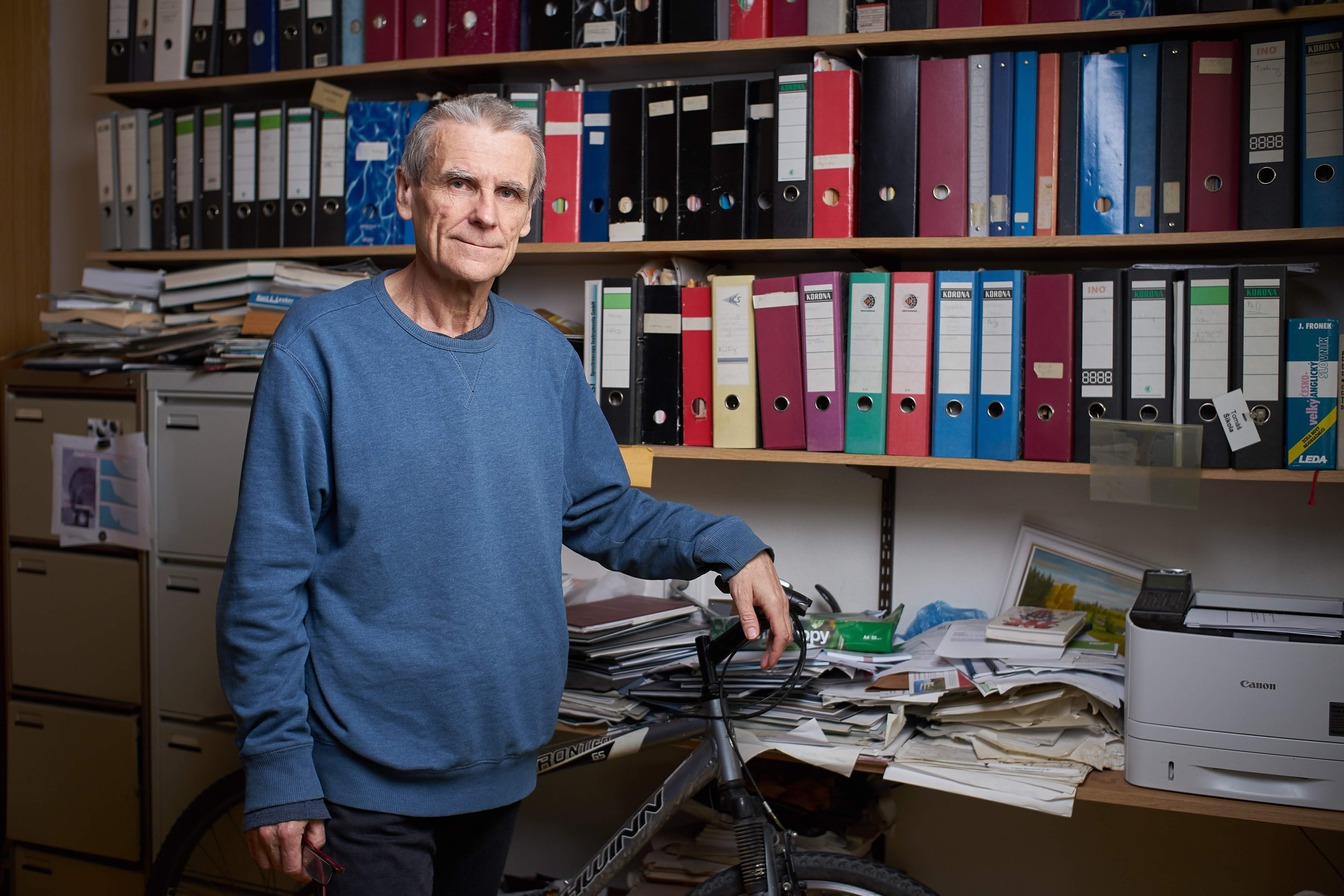 Thanks, that is great to hear! However, what aspect of science do you not support?
Science should not be a competition! When you see it as a competition, you will start to cheat, some of you! You should be curious, open to learning throughout the process. Unfortunately, science is dealt with in a different way now. Everyone is rushing to publish more and more, at the expense of quality. This makes me sad!
What keeps you motivated to do science?
To learn, understand, and untangle new phenomena.
And most importantly, to serve society. At the beginning of the journey, it was not the case, but with age, you start to ask yourself what is science good for?
Sometimes, your children are asking you about the credibility of science! When you start giving them rational answers, you earn the motivation to walk more.
What would you like to do when you step out of the lab?
I am a skier! You can see this model of the Jimramov ski resort and me skiing there, prepared by my grandson. During the winter, we visit Jimramov every weekend and spend time at the resort and our weekend house, with the whole family.
Apart from skiing, I enjoy riding my bike to work every day.
Moreover, I love to read, especially about politics. I am always aware and try to stay updated concerning local politics.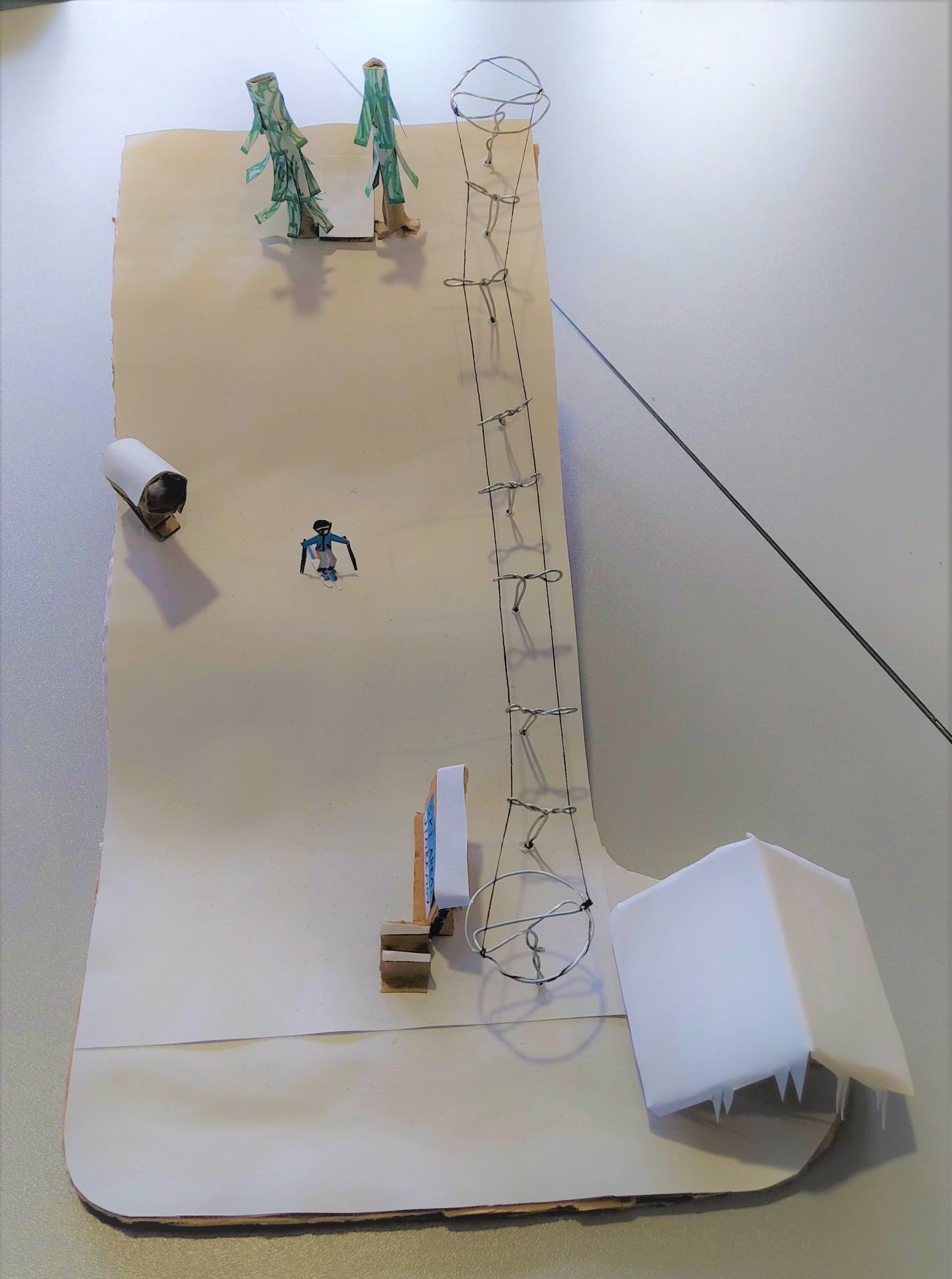 The Jimramov Ski-resort model: a gift from Prof. Šikola's grandson
Any advice for future scientists?
Do not compete in science! Be genuine; be respectful to nature, and the laws of nature. We should utilize the expertise of other scientific disciplines around us, through collaborations! We have that option in CEITEC; harness the abilities to solve important real-life questions.
Interview and editing by Somsuvro Basu
Photography by Emil Gallík ​
Publication date: 01.07.2019