Creating 'Impact' is a tricky call!
The methods to discern the immensity of an impact are even trickier.
Especially when it comes to basic science, many a time, the impacts are impalpable.
But it is crucial to identify the tangibility of the science, which is a cornerstone to attract public funding – the aid for basic research.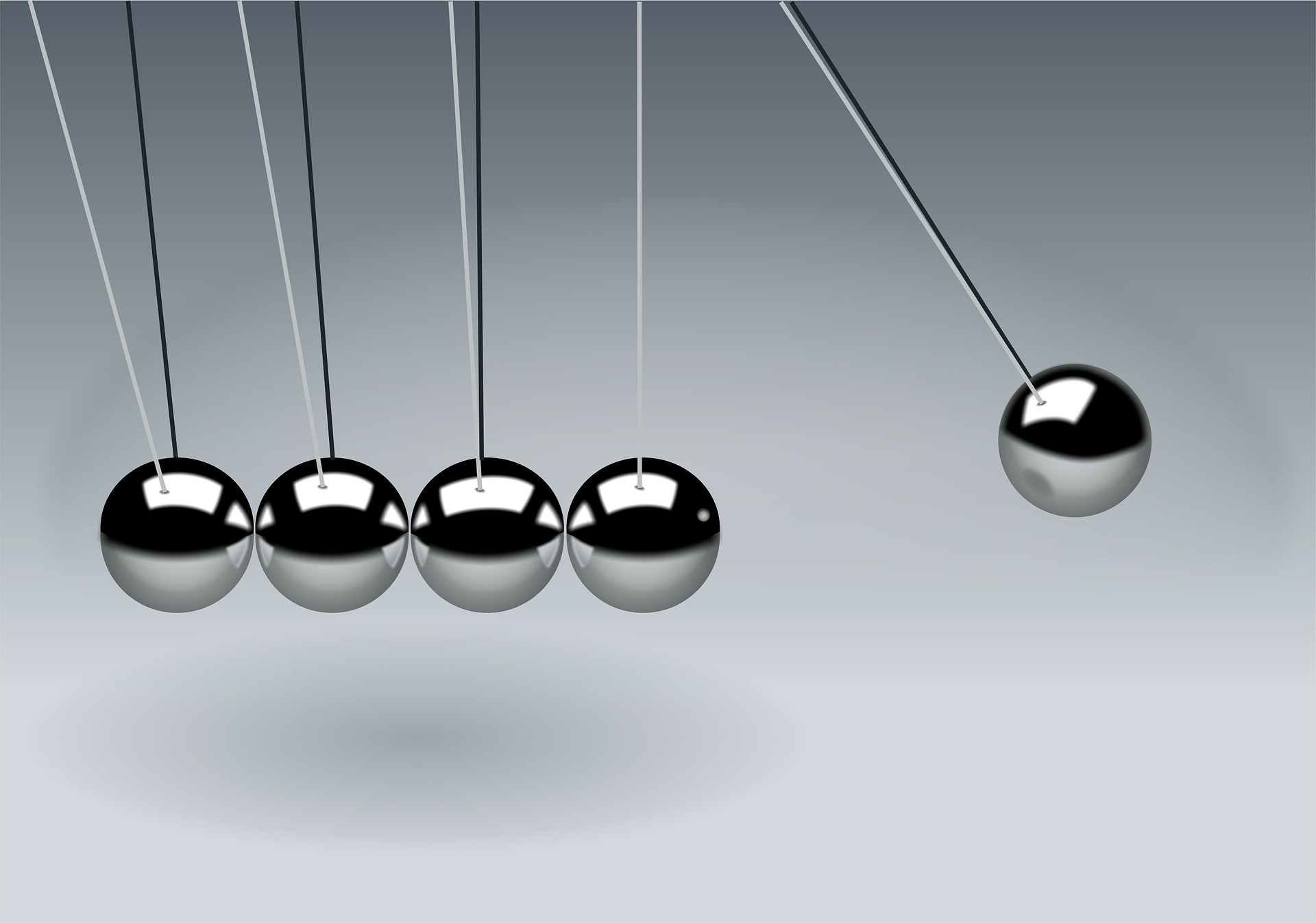 Creating 'Impact' is a tricky call! (Source: Image by Michal Jarmoluk from Pixabay)
We all know, Knowledge is power!
Nevertheless, how can we use the power to create a product or service and help society in the long run?
It is a continuous debate and as a result, the International Science Advisory Board (ISAB) of CEITEC, the group leaders, and the management joined forces for the annual ISAB meeting.
This year, the theme was to discuss the research impact of CEITEC's multidisciplinary research genres.
Thirteen specialists with expertise in the socio-economic influence of research joined the meeting to critique CEITEC's research activities in terms of societal or economic benefits, or activities with the potential to create a broader impact in the future.
The EU Regional Competitiveness Index 2019 (1) underlines again that respective regional advances rely on fostered relationships between knowledge institutions (universities and research institutes), business communities, and government organizations to strengthen the local economy and spark sustainable improvements to people's lives.
This emphasizes the enormous potential of CEITEC research and education that should ensure for South Moravia a plentiful supply of a young workforce, which in turn lends itself to a vast ecosystem of innovation.
CEITEC nurtures the uniqueness of the diverse scientific milieu of this region, where natural scientists and the material scientists are merged under the same umbrella – a union expanding the opportunity to impact society from varied approaches.
CEITEC research programs: unity in diversity
CEITEC research is divided into seven research programs, each providing their share to originate a more substantial impact.
Research program 1: Advanced Nano and Microtechnologies
A full value chain activities: from state-of-the-art research to prototyping and, eventually, technology licensing to start-ups (e.g., an instrument near to commercialization from the Biophotonic group).

Novel instrumentation with wide application (e.g., LIBS, materials characterization and advanced coatings, UHV scanning probe force microscopy-fabrication and characterization of nanostructures).

Technologies with enormous potential (e.g., magneto-optics THz spectroscopy)

Energy-harvesting technologies
Research program 2: Advance Materials
Tackling crucial issues like plastics recycling or drought and water management.

The newly established Advanced Biomaterials group and the Low Dimensional Nanomaterials group has led the successful design and engineering of polymeric fibers for hard and soft tissue regeneration.

Synthesis and production of (photo)catalytic materials for water and air cleaning in the Advanced Ceramics group.

The Cybernetics in Materials Science group focusses on different societal topics such as mobility, Industry 4.0, or employment/future work.

The Advanced Polymers and Composites group addresses soil and water management that also includes the controlled release of nutrients from specific materials.
Research program 3: Structural Biology
Visualization of structural details ranging from cells, their compartments, to individual proteins, nucleic acids, and their complexes concerning their biological function.

Basic understanding helps to develop novel therapeutic strategies to meet the challenges of an aging society, public health, and global pandemics.

Study bacterial resistance to antibiotics.

Scrutinizing structures of harmful viruses, e.g., Tick-borne encephalitis virus, Zika virus.
Research program 4: Genomics and Proteomics of Plant Systems
Climate change: effects of the environment of plants, particularly on the effect of temperature and drought on plant growth.

Database of genes connected to root development – with the potential to single out plants with efficient root systems handling better water and nutrient acquisition.

Eco-friendly agriculture: research aiming at a reduction or even elimination of harmful agro-chemicals.

Fighting aging: Plant research on telomeres has led to novel strategies to affect telomerase activity associated with aging.
Research program 5: Molecular Medicine
Gaining a better understanding of underlying molecular mechanisms in many diseases, especially cancer (various types of leukemia and several solid tumors).

Identifying diagnostic and prognostic markers (miRNA profiling, lincRNA, mutations in TP53, and other cancer-related genes).

Investigating immune cell microenvironment, transcription regulation, B and T cell receptor repertoires, and the effect of RNA modifications on innate immunity.
Research program 6: Brain and Mind research
Improved treatment strategies for various neurological and psychiatric diseases, early diagnostics, clinical subtyping, and prediction of the disease course, and the impact of stress on brain functions.

Developed MRI biomarkers to identify individuals at risk or early stage of the disease as well as to identify potential new treatment targets.

Studying the effects of mood disorders and extreme stress on brain areas associated with social cognition and emotions.

Supported by the core facility (Multimodal and Functional Imaging Laboratory), enabling the most advanced structural, functional, and metabolic brain mapping.
Research program 7: Molecular Veterinary Medicine
Reproduction: Development of assisted reproductive technologies (ARTs), which are increasingly being used in human infertility treatment.

Chromosomal constellation: Research results have successfully developed diagnostic tests to early identify the aberrant chromosomal segregation during meiosis – the onset of congenital anomalies and/or tumor formation.

Infection biology/zoonoses: Gain a better understanding and ultimately combatting the diseases caused by invasive pathogens, microbes, parasites, various vectors such as ticks and bats.

Antibiotic resistance: Comprehend the fundamental mechanisms and to develop measures to reduce/eliminate antibiotic resistance.

Microbiome: Map the roles of the microbiome as a critical factor in ensuring the health and well-being of both animals and humans.

Biocompatible materials: developing biocompatible material for use in human and veterinary medicine.
How can we safeguard an impact?
There is no blueprint for creating socio-economic impacts. But, some practices can be used as tools to make this happen.
Communicating science to a larger population
Whether to battle the rampant free-flowing scientific misinformation in this post-truth world or to crack the vicious puzzle of 'fake news' and 'viral pseudoscience,' it is high time that science should leap out of scientific journals.
The CEITEC researchers are doing it prudently, e.g., by breaking-down science into bite-size pieces for the public during the 'night of science,' or open days. They lend their hands to help us disseminate their research-stories in our magazine, CEITEC Connect.
The early career researchers are getting active in science-communication through social media, blogs, vlogs, science-slams, and many other platforms, which is a positive change and we need to keep the tradition going.
Tell your stories in a gripping fashion, but keep the scientific correctness intact.
Better storytelling not only engages the audience and cross the inter-disciplinary border, but it can also attract more citations (2).
Technology transfer is becoming increasingly important to convince policymakers that investments in science are bringing benefits to society.
However, thinking of CEITEC's diversified research genres, the tech-transfer offices plus additional support structures might be able to maximize the potential for impact.
As an external partner, the South Moravian Innovation Centre (JIC) is a great help to consult CEITEC in this regard.
Talk about impact, before bringing it
It is essential to discuss creating impact, even before taking the plunge.
Platforms, where researchers can talk to each other, know more about each other's research and share feedback, are already creating impact.
But, organizing workshops/events where researchers can introspect about their research aims and brainstorm about broadening the chances to make more impact, are also essential.
This ISAB meeting was one of those unique opportunities!
References
Paola Annoni and Lewis Dijkstra, THE EU REGIONAL COMPETITIVENESS INDEX 2019. European Union, 2019. DOI:10.2776/046835
Ann Hillier, Ryan P. Kelly, and Terrie Klinger, Narrative Style Influences Citation Frequency in Climate Change Science (2016). Published: December 15, 2016 (https://doi.org/10.1371/journal.pone.0167983)
Written by Somsuvro Basu
Publication date: 23.01.2020