As of now, we have 4.4 billion internet users worldwide out of which 3.5 billion actively use social media (hootsuite.com).
Are scientists using social media?
Are they aware of the benefits of social media?
Can social media be a link between scientists and the public and a tool of science popularization?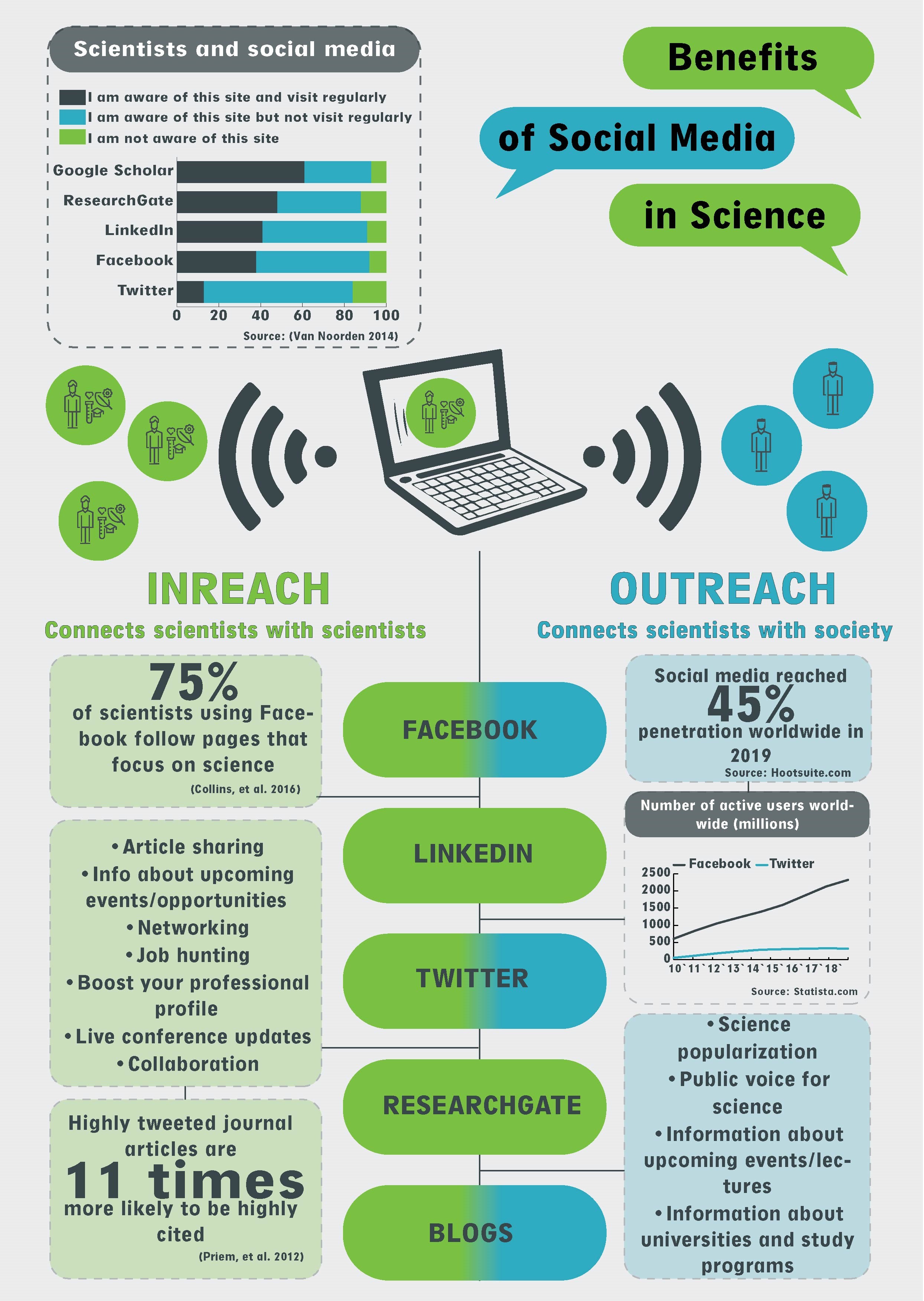 Designed by Agnieszka Szmitkowska
Edited by Somsuvro Basu
Publication date: 01.07.2019